What are the benefits of a Destination Brand Strategy exercise?
Foster a unified and cooperative approach to continue to build and communicate the destination's reputation and its unique characteristics and attributes.
Provide a decision-making framework and foundation to build a stronger identity for the destination and avoid contradictory and changing messages and images.
Result in a higher return on investment from the destination's marketing investments.
Capture the strengths and personality of Calistoga in ways that enables all stakeholders to use similar, consistent and compelling marketing messages.
Provide the opportunity for future product and business development opportunities.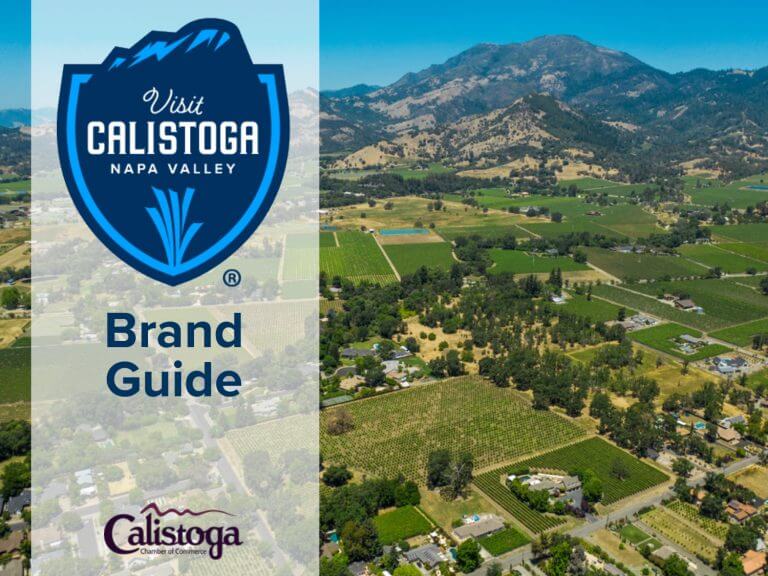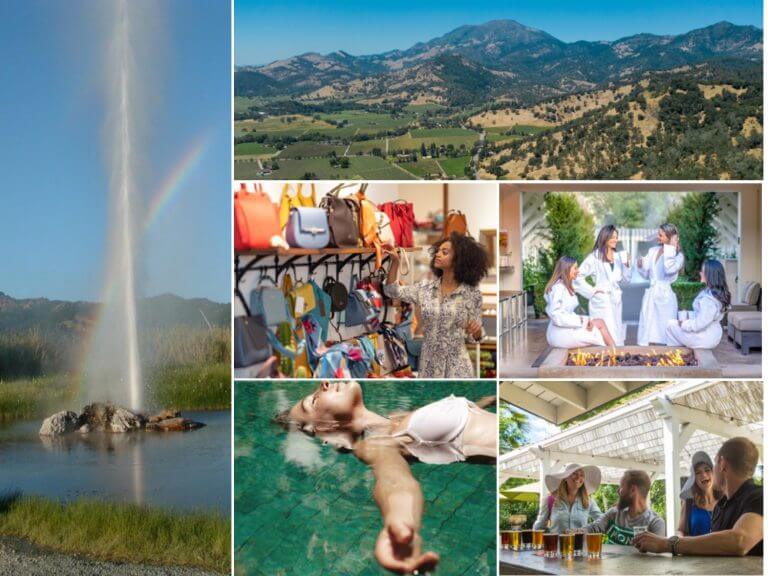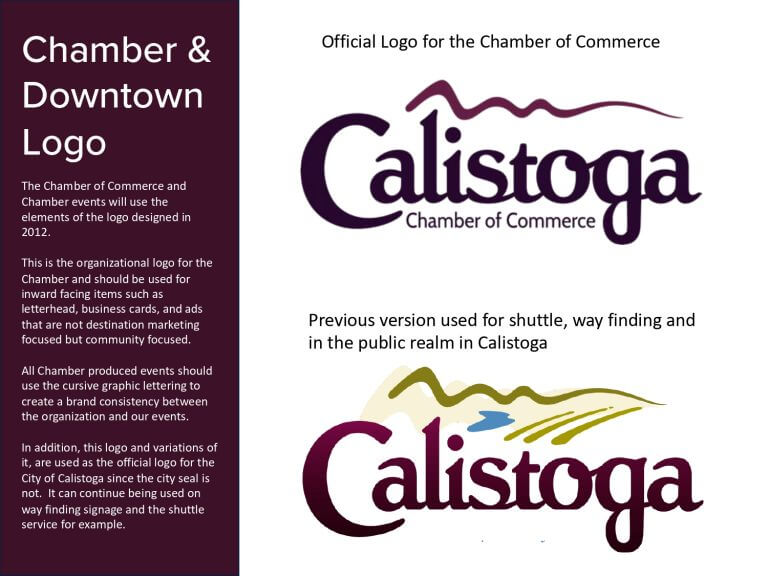 Brand Ambassadors
Brand ambassadors are any owners, managers and employees working in Calistoga's service and concierge industries whose role it is to make visitors feel welcome and represent the town of Calistoga.
Members of the Chamber can email info@visitcalistoga.com to access official logos and images to use in your marketing materials.