Benefits of Chamber Membership
Why should you belong to the Calistoga Chamber of Commerce? There are many benefits of membership, including promotion of your business, event participation, networking opportunities and business education resources. In addition, you can be part of an organization which is a catalyst for business growth, a convener of leaders and influencers for positive change and a champion for the community.
Calistoga has been a resort area since Sam Brannan founded the town in the mid-1800s. His idea was to create the "Saratoga of California" and, in fact, Calistoga's name is a portmanteau of those two places.
Today, over 60% of our 325+ members are visitor-serving, with a focus on wine, food and wellness.
We are located at the top of the Napa Valley with easy access to all of Wine Country. There are over 50 wineries located in Calistoga, producing everything from cabernet sauvignon to chardonnay and even our rare local grape, charbono; what really sets us apart is our wellness scene, supported by the hot springs pools and localized geothermal activity.
The Calistoga Chamber of Commerce has a contract with the City of Calistoga for destination marketing and management of the Welcome Center, in addition to supporting a strong local economy.
VisitCalistoga.com is Calistoga's Premiere Destination Marketing Website
All members of the Calistoga Chamber of Commerce receive:
Access to post events, announcements and special offers in the Weekly Chamber Newsletter
6-8 networking mixers hosted per year
Up to 4 business workshops or seminars hosted per year
Access to full list of member mailing addresses
Free Certificate of Origin stamps ($150 value per stamp)
Free fax, copy and scan services
Access to TOT and TID information on Chamber website
Placement of collateral (rack cards are preferable) in Calistoga Welcome Center

Community-serving members will be listed in the services directory available at the Welcome Center

Placement of event flyers on Welcome Center bulletin boards
Placement on Calistoga Map*

*Spas, Lodging, Restaurants, Wineries Open to the Public only

Listing in annual Calistoga Visitor Guide*

*Dependent on joining by mid-January
Does not apply to individual membership

Opportunity to advertise in annual Calistoga Visitor Guide
Opportunity to participate in featured business of the month programs
Opportunity to host Chamber staff and volunteer site visits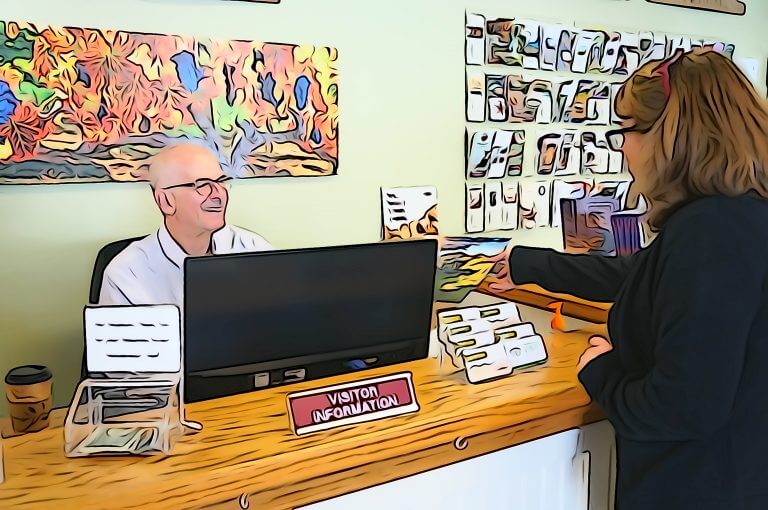 The Calistoga Welcome Center is every visitor's first stop upon arriving in town!
Visitors Welcomed Per Year
Visitor Guides Distributed Per Year
Visitor-serving members of the Calistoga Chamber of Commerce receive:
Listing on appropriate page(s) of VisitCalistoga.com

Includes business name, website, address, phone number, email, description, map and photograph

Listing in on-line booking engine (lodging partners only)
Access to post visitor-serving events on VisitCalistoga.com online calendar

Includes date, time, location, description, links, map and photograph

Access to post special offers on VisitCalistoga.com by category and season or event
Inclusion in at least one official Calistoga Itinerary
Inclusion in blog posts and direct-to-consumer newsletters as appropriate (not guaranteed)
Opportunity to participate in Digital Marketing Programs and advertise on VisitCalistoga.com
Coordination of Destination Marketing Events
+
Guests Dine Under the Stars at Calistoga Harvest Table
Winter in the Wineries Passport Holders Enjoy Cabernet Season
Attendees Kick Off the Holiday Season at the Calistoga Lighted Tractor Parade
Visitor-serving members of the Calistoga Chamber of Commerce have the opportunity to participate in, sponsor and benefit from the successful destination marketing events produced by the Chamber. Participation in these events typically fills up before the deadlines, indicating just how popular and successful they are for the town and individual business alike.
Winery members of the Calistoga Chamber of Commerce have the opportunity to participate in:
Concerts in the Park wine pouring
Harvest Table wine list
Winter in the Wineries Passport
Wellness Week events
Downtown members of the Calistoga Chamber of Commerce have the opportunity to participate in:
Harvest Table
Downtown Calistoga Shop, Sip & Stroll
Downtown Holiday Events
Wellness Week
Dining Members of the Calistoga Chamber of Commerce have the opportunity to participate in:
Concerts in the Park to-go dinners
Harvest Table
Winter in the Wineries Passport complimentary corkage
Busiest restaurant night of the year, the Calistoga Lighted Tractor Parade
Wellness members of the Calistoga Chamber of Commerce have the opportunity to participate in:
Winter in the Wineries Passport offers
Wellness Week activities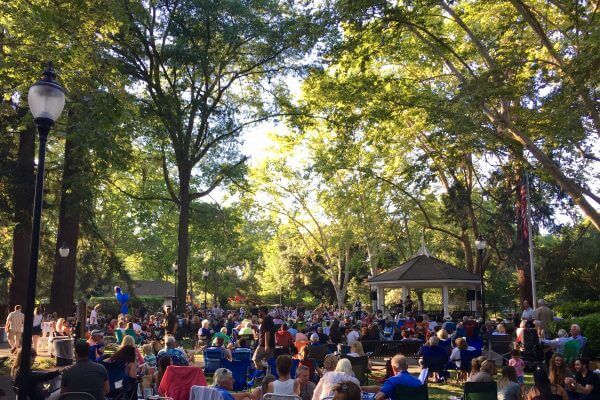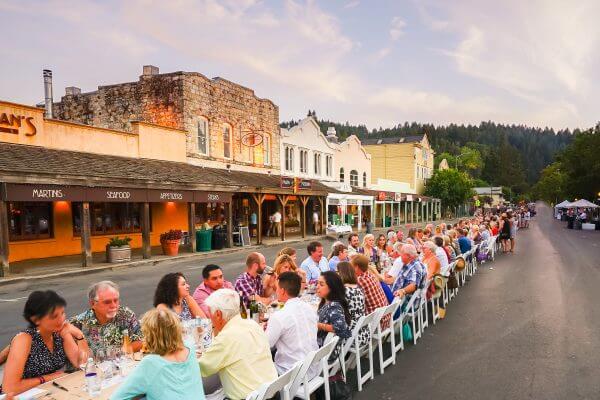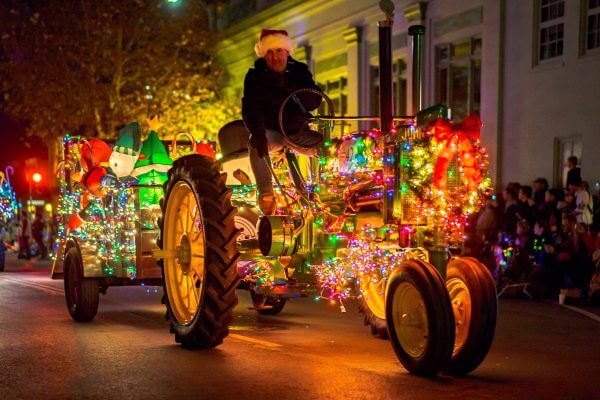 Business-to-Business Services & Resources
+
Businesses and Residents Honored at Annual Community Awards Luncheon
+
Networking & Educational Events Per Year